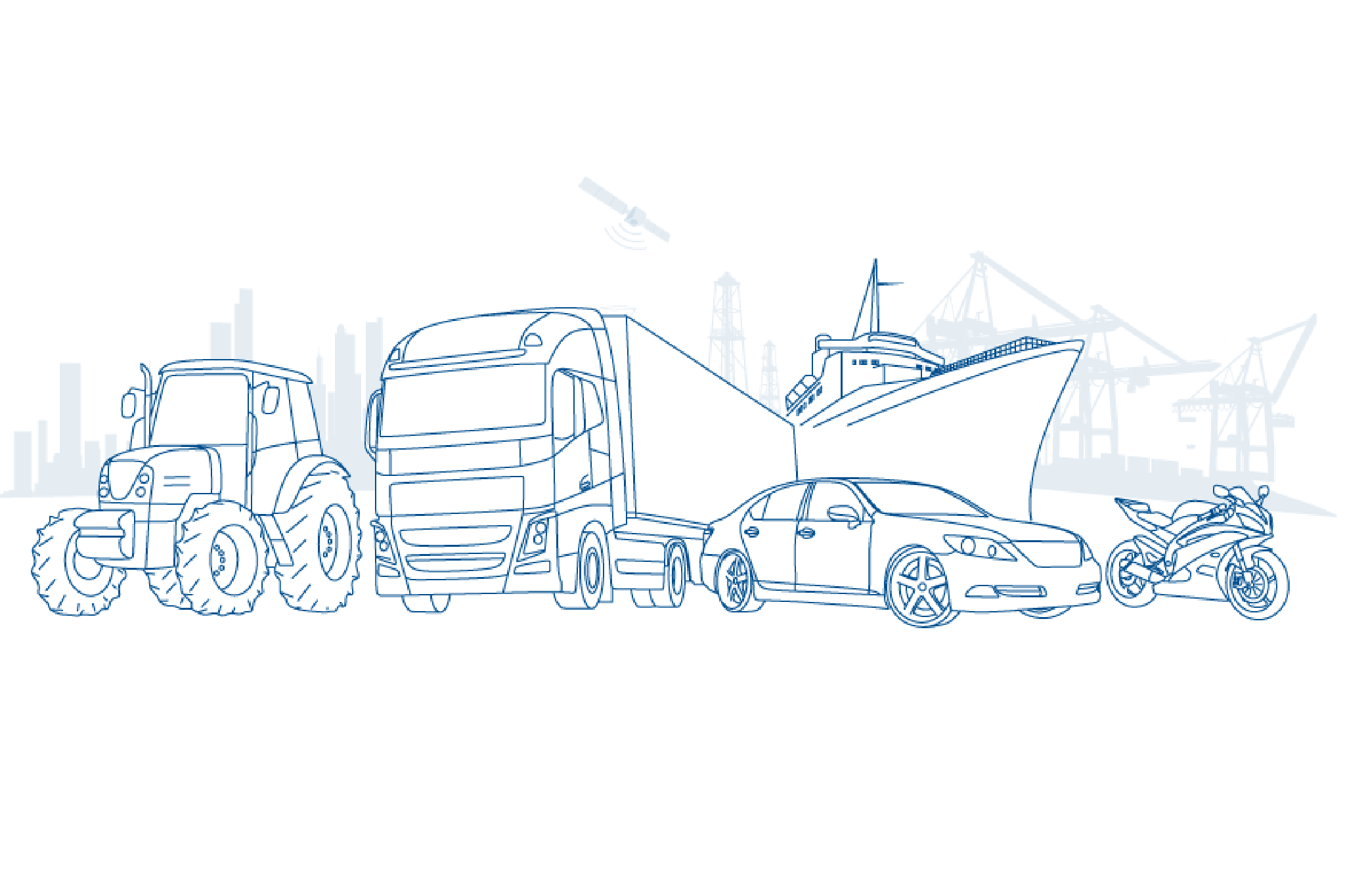 GPS Based Vehicle Tracking
Real-time information on vehicle, driver and cargo enables transport managers to make better decisions that contribute to business growth and success. The GPS based tracking system creates a solution that is suitable for all fleet types and sizes. Our new generation & rock-solid vehicle trackers with all essential tracking features and simple installation. We offer wide range of vehicle tracking products equipped with innovative GNSS/GSM/Bluetooth module packed with set of new features and functions.

Real-Time Tracking
Track location of your objects (vehicle, person, cargo, bike etc.) online in real-time.
Alerts & Notifications
Get instant alerts on your tracking objects. Get various alerts based on set parameters.
History & Reports
Generate & download various reports or get raw data in different formats: XLS, PDF, HTML, CSV, TXT.
Service & Maintenance
Create service schedule based on Days, Odometer or Engine Hours. Get alert on service expiry.
Fuel Savings
Easily check fuel level, fuel refueling, fuel theft and fuel consumption along with the route in real time.
Geo-fencing & POI
Set up geographic boundaries around areas that have specific interest for you. Get in/out alerts of objects.